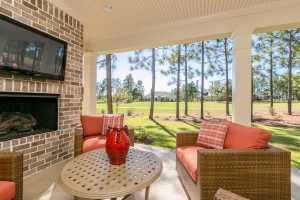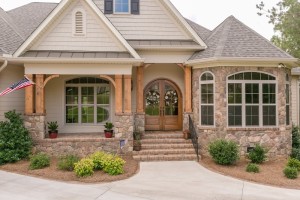 1. START:
All preconstruction documents completed and approved. This includes working drawings, site plan and exterior colors. With engineering work and ARB approval done, the building permit will be submitted.
2. FOUNDATION:
The home site will be graded, forms/footings will be set/dug according to the approved site plan. If your home is on a slab, the plumbing will be installed, then the slab will be poured.
3. FRAMING:
Exterior and interior walls are framed and roof/floor rafters/trusses are installed. This is an exciting stage of construction as your home is beginning to really take shape and become dimensional.
4. DRY IN:
At this stage, the exterior sheathing, roof deck, shingles, windows and doors are installed. Your home is now "enclosed" thus the term "dried-in".
5. MECHANICALS:
During this stage the mechanical work is completed on the home. This includes, plumbing lines, heating and air conditioning units and trunk lines, electrical pre-wire, television, phone wiring and gas lines. Both city and engineering inspections are conducted for the mechanical work as well as the framing.
6. PRE-DRYWALL WALK DONE WITH YOU AND YOUR PROJECT MANAGER:
At this stage you will meet with your project manager and walk the home. This gives you a good look at where the wiring, plumbing, gas and air conditioning lines run in the home. Many of our homeowners like to take pictures at this stage and keep them for future reference. This also allows one last look to be sure you didn't miss putting in a wall plug or a switch that you may have missed!
7. INSULATION/SHEETROCK:
Once the inspections are complete, your home will then be insulated, the insulation will be inspected and the sheetrock can be installed and finished.
8. TRIM/PAINT/CABINETS AND SOME FLOORING:
Once the sheetrock has been properly finished, the cabinets, trim, flooring and interior painting begin. Just as stage 3 above (Framing) is an exciting stage, this stage of construction is more so. Your home is really starting to take on its personality.
9. FLOORING/TOPS:
The balance of the flooring will be installed and the tops will be installed on the cabinets.
10. LANDSCAPE/LIGHTING/FINISHES:
In this stage, the plumbing fixutres, appliances, Heating and air conditioning condensers and grills, electrical fixtures, switch plates and outlets and carpeting is installed. Driveways, walkways, irrigation landscape and plants are also installed.
11. CERTIFICATE OF OCCUPANCY:
Your home is now complete. The final city inspections are done and you are ready for your home orientation and walk-thru with your Project Manager.