FREQUENTLY ASKED QUESTIONS
WHAT IS THE AVERAGE BUILD TIME?
Our average build time, from signing your contract to move-in day, is approximately 12 months. 
HOW MANY DAYS SHOULD WE PLAN FOR OUR VISIT FOLLOWING CONTRACT?
Following the contract, we start the Pre-Construction phase for your home. Your Build Team will coordinate with you for your Kickoff Meeting. Just let them know if you would like to spend another day or two to go through more of your selections. 
HOW CAN I TRACK THE PROGRESS OF MY HOME AS IT'S BEING BUILT?
Your New Home Coordinator will share instructions with you on how to access our BuilderTrend portal, where photos and progress updates can be shared seamlessly from anywhere. 
HOW ARE THE SPECIFICATIONS FOR EACH HOME DESIGN MODIFIED FOR MY HOME?
The specifications for each Portfolio home design remain unchanged, as this is the basis for the standard design price for constructing the home. Your "Sales Pricing Worksheet" is the document that captures the customizations for your home and overrides the specifications. 
CAN CAROLINA SIGNATURE HOMES INSTALL SELECTIONS THAT I PURCHASE ON MY OWN?
As a rule, to ensure that we can guarantee our work, the work of any contractors we employ, and the quality of materials that we use, Carolina Signature Homes will not install items that you've purchased on your own. You are still welcome to make outside purchases and have these installed once your Certificate of Occupancy has been received. 
WHAT IS A PRICING PRESENTATION?
The pricing presentation is for a Portfolio home design. The pricing presentation estimate will list the home price, site costs, and the costs associated with your requested changes or additions to the chosen Portfolio home. The customizations you request for your home will be listed in the "Sales Pricing Worksheet." 
CAN WE COMPLETE THIS PROCESS VIRTUALLY?
We understand that scheduling travel isn't always easy. We often complete the entire pre-contract process with our clients virtually through a series of phone calls and emails. 
WHAT IS AN ALLOWANCE?
An allowance is a specific amount of money included in your home's construction budget that our team includes in your pricing estimate. It is allocated to be used for items such as cabinets, appliances, flooring, countertops, and tile. Once you have made your final selections, your allowances will be reconciled. 
WHAT ARE MY FINANCING OPTIONS?
Carolina Signature Homes has a list of preferred lenders we would be happy to provide to you. 
HOW ARE SITE AND FOUNDATION COSTS DETERMINED?
The site and foundation cost associated with the construction of your home varies, depending on the topography of your home site and the home design you've selected. We evaluate each site and project and provide the estimated cost for the site work, and, if required, additional foundation costs including retaining wall estimates.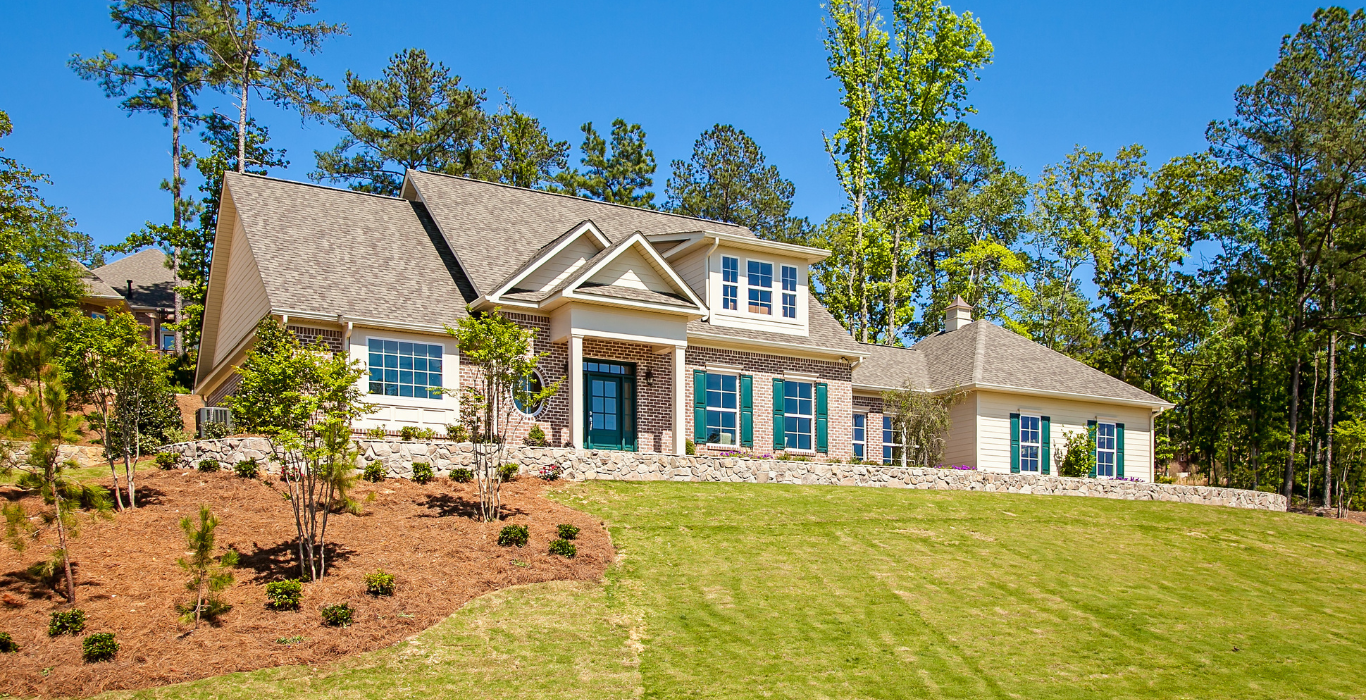 Don't see your question listed above? Our team is on standby to meet all your new home construction needs, from preliminary planning to post-closing landscaping and everything in between. Take the first steps in creating your dream home today by contacting us below!