One and Only Expressions Of Home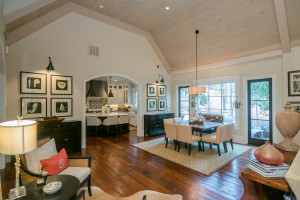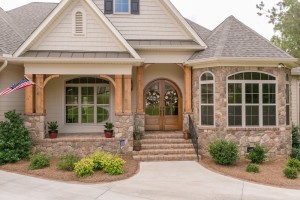 A ONE OF A KIND EXPERIENCE FROM DAY ONE.
Whether you choose to build a portfolio home, a semi-custom home or your own fully custom masterpiece we have the tools to make it happen.
There is perhaps no more personal expression of your dreams than a custom, one-of-a-kind home—a home that reflects who you are and is a singular expression of your tastes, experiences and preferences. We bring craftsmanship and elegance to building unique custom homes without compromise, and as we every home we build, we take pride in providing an exceptional value while paying close attention to detail. Although every custom home is one-of-a-kind and rich with tailored features, we remain mindful of efficiencies and the homebuilding process.
Your custom home building process will be every bit as pleasing as the day you move in. Carolina Signature Home has two custom homebuilders from which to choose: David Abney and Steve Kisner.
CAROLINA SIGNATURE HOMES: A
SOUTHERN LIVING CUSTOM HOME BUILDER.

The Southern Living Custom Builder Program is a network of some of the finest custom homebuilders in the South. Members are chosen for their extensive experience and knowledge and reputation in the marketplace. Carolina Signature Homes is proud to be a member of this prestigious collection of home builders, and looks forward to being your builder of choice.

Whether you prefer a portfolio home, a semi-custom home or a fully custom home, we have what you're looking for. In the design of your fully custom home, David Abney and Steve Kisner can work with your architect's plans, or, if you prefer, we can work in close collaboration with you to design the home you've long dreamt of building.
STEVE KISNER
TRADITION AND CONTEMPORARY ELEGANCE COME TOGETHER BEAUTIFULLY.
Contact Steve Kisner today by e-mail, or by calling 803-617-0867, to learn more about having your custom home brought to life with the help of his craftsmanship and experience.
DAVID ABNEY
A KEEN EYE AND ATTENTION TO DETAIL ARE THE HALLMARKS OF QUALITY.
To contact David Abney today to have your custom home brought to life, e-mail him today, or call 803-617-0867.